Landscaping Trends of 2022
There are endless landscaping ideas homeowners can choose from when doing landscape work. They can install a firepit, plant perennials, plant wildflower gardens, install outdoor lighting, and so much more. With so many inspired landscape options, homeowners need to decide which option will work best for them. For some ideas to consider when planning your landscape project, here are the top landscaping trends of 2022:
Drought-Tolerant Plants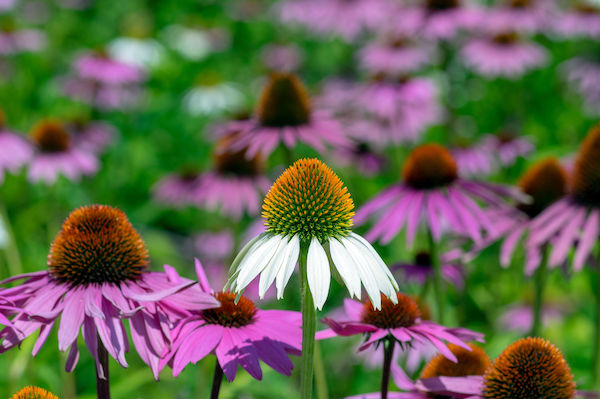 Climate change has made homeowners much more environmentally aware. They understand that water is becomingly increasingly scarce and that it cannot be wasted. So, homeowners have turned to using drought-resistant plants for their landscaping.
Examples of drought-tolerant plants to consider for use in Connecticut include:
Coneflower
Canna Lilly
Sedum
Rudbeckia (Black-Eyed Susan)
Fountain Grass
Native Wildflower Gardens
2. Edible Gardening
The farm-to-table concept in restaurant dining has increased in popularity as chefs look to satisfy the demand of health-conscious diners by using often organically-gown local ingredients to improve the taste and nutritional value of menu items.
That trend now has restaurant patrons looking to recreate the same experience at home with vegetable and fruit gardens.  Garden supply companies have responded by introducing products geared to facilitate at-home gardening, such as raised bed kits, balcony planters and protective netting and cages – to ensure unwanted wildlife does not help itself to the bounty!
3. Ponds
The element of water brings a refreshing new look to landscaping, while creating a calming and restful space for the homeowner.  Go big – or go small.  The size of a pond is limited only by the space available and imagination!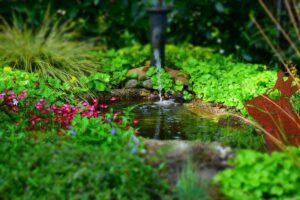 When planning a pond, homeowners need to consider these choices:
Above ground, inground or partly inground
Style: formal, casual or naturalized
Pond surround – materials to form the pond and how that interacts with the garden landscape
Mechanical requirements for recirculators or bubblers
Plants and potentially fish.
4. Transition from Indoor to Outdoor
Spending more time at home has prompted homeowners to create a more seamless transition between indoor and outdoor living spaces.  This can entail projects as simple as installing a pergola or bluestone patio with a firepit – or projects as large as installing a complete outdoor kitchen or large fireplace.  Once the "hardscape" is defined, often the surrounding landscape requires an upgrade to fully enjoy the outdoor space.
Visit Us Today for All Your Landscaping Material Needs!
Burns Materials proudly provides all types of landscaping materials to the Waterbury, Ansonia and Bridgeport areas. Our products include topsoil, garden soil, aggregate soils and sands, decorative stone, organic mulch and premium mulches, grass seed and hay, and bluestone. Our knowledgeable staff is available to answer any questions you may have regarding mulch. We can help you to determine which mulch product is the most appropriate for your landscaping goals. Contact us today to order your outdoor landscaping materials!